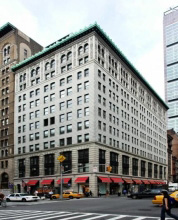 Midtown South
304 Park Avenue South
10th & 11th Floors
New York, NY 10010
Sales (212) 601-2700
This Flatiron District Midtown South Office location is situated in one of Manhattan's most vibrant business submarkets. Many of the major employers is this neighborhood are in creative industries, which gives the surrounding area a unique flavor. Clients at this location enjoy its proximity to public transportation and some of the most popular restaurants in New York City.
This 30,000 square-foot facility is located on the 10th and 11th floors of this Park Avenue building. It contains 110 offices, three meeting rooms, three copy centers, two kitchens, and stocked pantries. Your guests will appreciate the newly renovated building lobby, as well as a reception area with a very lofty feel.
The Midtown South business center includes these amenities:
Midtown South office space ranging in size from 50 square feet to 250 square feet

Three spacious Meeting Rooms with access to the pantry and copy/fax center:
The Madison Meeting Room is a large windowed meeting room overlooking 23rd Street that comfortably accommodates 10 people. It is equipped wired Internet, conference call capabilities, and a white board.
The Park Avenue Meeting Room is a private meeting room that seats 8 people comfortably. It is equipped wired Internet and conference call capabilities.
The Gramercy Meeting Room is a smaller private meeting room that accommodates 5 people comfortably. It is equipped with wired Internet and conference call capabilities.
Copy/Fax Center – Features a quality black/white and colored copier, printer, and scanner. A fax machine is available for use.
Stocked Kitchen/Pantry – Includes a refrigerator and microwave for client use; stocked with coffee and tea. Vending machines are available with a variety of snacks and soft drinks.
Virgo's Midtown South location serves the Manhattan areas of Flatiron District, Park Avenue South, Gramercy, and Union Square. Shared office space rental and lease durations start at one month.
Call Virgo Midtown South today at (212) 601-2700 to schedule a tour of this unique, shared office space and executive suites.
Read Virgo Midtown South's Reviews on Google+.
Midtown South Office Space Photo Gallery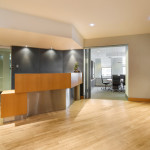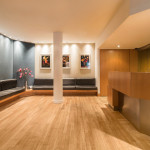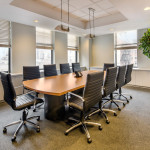 Midtown South Office Space Floor Plan