Corporate Offices For Rent
For many small businesses, finding corporate offices for rent that meets their needs is a challenge. Especially in New York City. Just about anything can be found in New York if you look hard enough—but everything comes at a price. And a corporate offices for rent in New York City often comes at a high price. While a small business can find a corporate offices for rent in just about any size, furnished and unfurnished, it will be expensive. With more expenses covering the utilities, staffing the office, and dozens of other expenses, large and small that come with renting and running an office. For many small businesses, this kind of expense at best becomes a huge part of the budget and cuts into the bottom line. At worst it is simply impossible to afford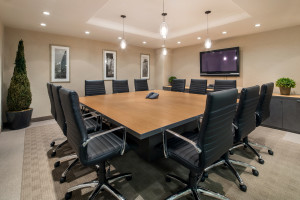 Virgo offers a solution for small businesses seeking to rent furnished corporate offices in Manhattan. Our business centers provide fully furnished corporate offices for rent on flexible terms, no lease required. Our rates are low and you can rent exactly as much space as you need—no more, no less—while getting access to a number of amenities including a fully staffed reception area, stocked pantry and kitchen, access to professional boardrooms and more.
There is no reason to spend the time, energy and money to find corporate offices for rent in New York, furnishing it, staffing it, arranging for utilities and so on, when Virgo Business Centers has it all set for you to move in right away to flexible daily, weekly and monthly options.
Corporate Offices at Virgo Business Centers 380 Lexington Avenue
Known as the Chanin Building with direct access to Grand Central, we have 100 furnished corporate offices with 3 meeting rooms, reception services, copy center, call answering and virtual office solutions.
Virgo Business Centers 380 Lexington Avenue 17th Floor New York NY 10168 (212) 601-2700
Hours: Monday – Friday 8:30 AM – 5:30 PM