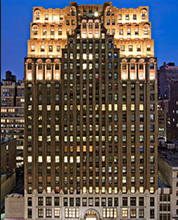 Penn Station Office Space
225 West 34th Street
9th Floor
New York, NY 10122
Sales (212) 878-3626
14 Penn Plaza is centrally located in the heart of Manhattan's Garment District. Its close proximity to Penn Station makes it convenient all city commuters. The building has recently undergone a $20 million renovation, and boasts a beautiful art deco lobby and state-of-the-art technology throughout. The surrounding neighborhood includes an abundance of shopping, dining and entertainment, including the world famous Madison Square Garden one block from this Virgo location.
This state-of-the-art, 82-office facility occupies the entire 9th floor of the building, totaling approximately 27,000 square.
The Penn Station business center includes these amenities:
Our shared office facility includes private offices ranging from 1-9 person interiors. Window options for up to 5 people. Team rooms can accommodate up to 9 people.
Two spacious Meeting Rooms with access to the pantry and copy/fax center:
The New Yorker Meeting Room is a private meeting room that accommodates 20 people comfortably. It is equipped with television, wired Internet or Wi-Fi, conference call capabilities, and a whiteboard.
The Penn Meeting Room is a smaller private meeting room that seats 10 people comfortably. It is equipped with wired or Wi-Fi Internet and conference call capabilities.
Copy/Fax Center – Features a quality black/white and colored copier, printer, and scanner. A fax machine is available for use.
Stocked Kitchen/Pantry – Includes a refrigerator and microwave for client use; stocked with coffee and tea. Vending machines are available with a variety of snacks and soft drinks.
Virgo's Penn Station location serves the Manhattan areas of Garment District, Penn Station, and 33rd Street PATH Station. Shared office space rental and lease durations start at one month.
Call Virgo Penn Station today at (212) 878-3626 to schedule a tour of this unique, shared office space, coworking space and executive suites.
Penn Station Office Space Photo Gallery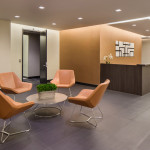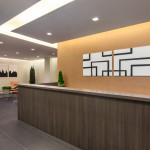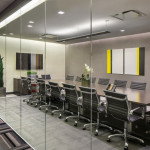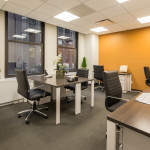 Penn Station Office Space Floor Plan