Short Term Office Rentals Virgo Business Centers
A long term lease can be a wonderful thing for a business that needs one. However, sometimes all a business needs is a short term office rental. A business may need to provide a temporary office for an executive visiting another part of the country. A small business franchise may need space away from their main location to meet potential franchisees. Many other things may cause a business to look for short term office rentals.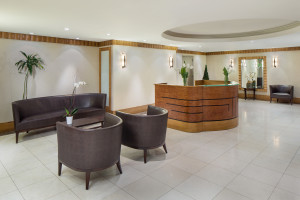 Finding short term office rentals can be a challenge. Most traditional office spaces are only available for a year lease, or at best a sixth month lease. Finding a space to rent for a short term is nearly impossible. Or was.
Virgo Business Centers is pleased to offer short term office rentals in our Grand Central Station location. Our fully furnished office space includes use of our professionally staffed reception area, stocked pantry/kitchen, copy center and more. Boardrooms are available by the day or the hour for presentations, stockholders meetings and other large gatherings.
Our short term office rentals are flexible, with a variety of spaces and configurations available to meet your company's needs. You can rent group work space, an executive office, a combination of set ups and more.
No need to lease space for a year just to use it for a few months. No need to go to the expense and hassle of furnishing your short term office rental and setting up utilities. All you need to do is move in, do your work, and when you are ready, move out. No hassle, no extra expenses.
Short term Office Rentals at Virgo Business Centers
For more information, or to arrange a tour, call and speak with one of our customer support specialists today.
Locations Include
380 Lexington Avenue – Direct Access to Grand Central
575 Lexington Avenue – Midtown East/51St Street
1345 Avenue Of Americas – Midtown/54th Street
350 Fifth Ave – Empire State Building
225 West 34th Street  – Penn Plaza District
Virgo Business Centers 380 Lexington Avenue 17th Floor New York NY 10168 (212) 878-3626
Hours: Monday – Friday 8:30 AM – 5:30 PM