9 Unique Business Gift Ideas For The Holidays
Written by Don Seckler on December 4, 2015 in Blog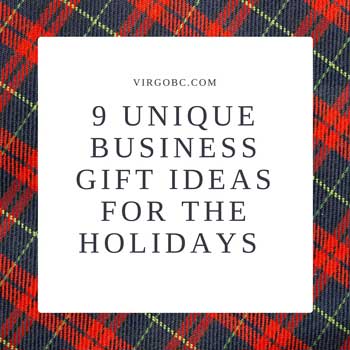 When you want to give something to your employees or your clients for the holidays, what should you choose? There are plenty of standard options, but if you want your company to stand out and be remembered, it's better to choose something that's a little more unique. Here are 9 great options for a unique holiday business gift.

1) Branded Kazoos
Who doesn't like a kazoo? They're great little noisemakers for holiday parties, and popular for New Year's Eve festivities, as well. Kids and adults both love to play with them and see what kinds of silly noises and tunes they can make. With your company's name and logo on them, they'll be a good reminder of your business for employees and for clients.  You can include them in a New Years Eve party pack along with hats and streamers.

2) Custom Chocolate Creations
Almost everyone likes chocolate, and there are companies that will make something unique and personalized. It doesn't have to be big, but if you buy in bulk you can get a great price and hand out a sweet treat to plenty of people.

3) Digital Photo Frame or Player
Having pictures on the desk is really common, but you can bring it into the digital age by giving out a digital photo frame or digital photo player as a gift. Having those pictures close by will be appreciated by your employees and your clients.

4) Edible Treats With Your Logo
You have to be mindful of allergies, but there are plenty of treats you can offer for gifts. Baskets with great snacks go over well with your customer's employees, and there are also tins and other types of containers that can carry some excellent things to munch on.  Add your branding and you get a win-win.

5) Edible Flowers
Why not eat a flower? Well, not an actual flower (although there are truly edible flowers available). Bouquets of "flowers" made from fruits are very popular, and they can be a unique way to offer beauty and something to snack on.

6) Custom USB Flash Drive
So many people use flash drives today, and most of those drives are white or black and very plain. If you can offer one that's unique and different, people will remember you. Make it a cool shape, and relate that shape to your business in some way. That, plus branding it to your business, can go a long way in getting people to remember you.

7) Personalized Fortune Cookies
Fortune cookies are always fun, and you can personalize them. Set them up to say cute things about your business, and make sure that you're getting phrases that will be memorable or interesting. People will enjoy the taste of the cookies, and discovering what's inside of them to read is always a fun way to explore what a business has to say.

8) Branded Olive Oil or Wine
Not everyone drinks, but for those who do a bottle of wine is usually a welcome gift. The cooks in your business group may appreciate the olive oil more than the wine, and there are other types of options like beauty products, candles, lip balms, and related items that can all be branded to help your business be remembered.

9) Branded Moving Figure or Design
A little dancing figure or flower on their desk can make people smile, and when you focus on something that's really cute with your business' logo on it, you'll have a great gift that's going to be unique and not something offered by any other company that hands out gifts.
With the right unique business gift idea, you can provide something of value to your employees or your clients, and you can be remembered in a good way as you move into the new year. That can keep your company's name in the forefront of people's minds and help ensure that you'll see your business continue to grow.
View Virgo Business Centers 5 Midtown Manhattan locations: Midtown, Midtown East, Grand Central Terminal, Empire State Building and Penn Station.