Furnished Offices For Rent New York City
Written by edward on April 14, 2014 in Blog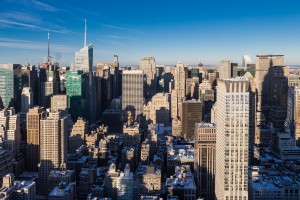 Virgo Business Centers provides furnished offices for rent in NYC at 5 prime Manhattan locations. Conference rooms are also available by hour, day, week or month. Each location provides 24/7 secure access, reception services, comfortable waiting areas, kitchen, copy rooms and onsite staff.
We are available by phone to schedule tours between 8:30 AM and 5:30 PM Monday – Friday. You can also fill out our contact form. We will get back to you as as soon as possible.
Furnished Offices For Rent – Our NYC Locations
1345 Avenue of Americas – Offices are conveniently located on the second floor with high speed elevator access. The building is a prominent Class A building in the Fortune 500 Corridor.Location is between 54th and 55th Streets, 1 block west of Fifth Avenue and a few blocks south of Central Park. 1345 Avenue of Americas furnished offices for rent are ideal for investment firms and corporate offices.
Hotels in the Neighborhood – You have quite a variety of hotels (Hilton Hotel is adjacent) near 1345 Avenue of Americas. Click Here to view a complete list
Restaurants – Every imaginable choice of restaurants are available within a few blocks making this one of the best corporate furnished offices locations in NYC. Click Here for an extensive list.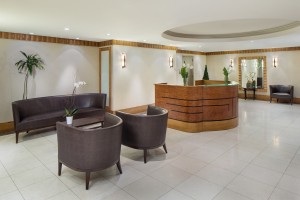 575 Lexington Avenue – We provide furnished offices for rent as well as conference rooms at this location at 51st Street and Lexington Avenue. The neighborhood is referred to as Midtown East. Location is near famed Hotel Waldorf Astoria, one block west of Park Avenue. Subway is located directly across the street serving the east side. Grand Central Station is easily accessed within a few blocks.
Hotels In The Neighborhood – This is a corporate area with an abundance of hotels nearby. Click Here For Hotels
Restaurants – Click Here for a list of restaurants in the area.
380 Lexington Avenue – Furnished Offices for Rent at The Chanin Building with 42nd Street Access and direct access to Grand Central. Building was originally constructed in 1929 with a total of 56 floors.
Lobby is a classic art deco New York style with architectural significance. It is listed on the National Register of Historic Places and a NYC Landmark.
Hotels Near The Chanin Building – This location is right in the heart of Midtown with convenience to hotels, restaurants and transportation. Click Here For Hotels.
 Restaurants – For a list of restaurants, Click Here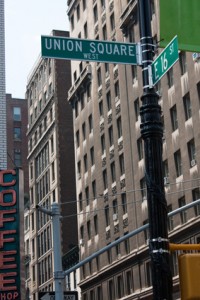 350 Fifth Avenue – The Empire State Building. 34th Street, a prime midtown location. This is a high demand location for furnished offices and Virtual Offices due to the recognition around the world of this famed building.
Our business center is located on the 59th Floor of this 103 Story NYC landmark. The Empire State Building is still one of the most sought after buildings in New York City. Extensive renovation in 2010 modernized the building making it more energy efficient and competitive with all the best buildings in Manhattan. Click Here for more information about the Empire State Building.
225 West 34th Street – Also known as 14 Penn Plaza , Penn Station and Madison Square Garden are in the immediate area. Art Deco Style structure is popular for commuters from New Jersey and Long Island.
Fully furnished offices are ready for move in with board rooms seating 4-20 available by hour, day or week. Chelsea is located just to the south and near Herald Square. This location is on the southern end of the Garment District which reaches from 34Th Street to 42nd Street, 5Th Avenue to 9th Avenue.
 Hotels In The Neighborhood – Click Here For Hotels
 Restaurants – Click Here
Furnished Office Space and Conference Rooms For Rent
Schedule a Tour
Interested in furnished offices for rent? Contact us today to schedule a tour at any of our Manhattan locations. We can provide custom solutions for renting furnished offices for your business.
[wpseo_map id="744″ width="400″ height="300″ zoom="-1″ map_style="roadmap" show_route="0″ show_state="0″]
[wpseo_address id="744″ show_state="0″]
[wpseo_opening_hours id="744″ ]