Office Space For Rent near Madison Square Garden
Written by edward on March 31, 2014 in Blog
Office Space For Rent Near Madison Square Garden NYC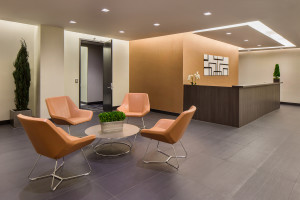 Located directly over Penn Station, Madison Square Garden is the oldest major sporting facility in metro NYC. Hosting hundreds of sporting and entertainment events and millions of visitors each year, Madison Square Garden has good reason to be one of New York City's major attractions. And we are are proud to offer our clients furnished office space easy access to this American landmark.
Our Penn Station Business Center is located a short walk from Madison Square Garden at 14 Penn Plaza. This convenience makes Madison Square Garden the perfect spot to take clients or important visitors for an evening out after a hard day at the office. Enjoying a sports game, a Billy Joel concert or a bit of stand up comedy can help cement a new business relationship on very friendly terms.
To get to Madison Square Garden from 14 Penn Plaza, just walk around the block-down 34th Street to 7th Ave, then back up 33rd Street to Madison Square Garden—you can't miss it!
Office space with proximity to Madison Square Garden is one of the smaller parts of what makes our Penn Station Business Center great, we think of it as the cherry on your ice cream sundae. That little extra bonus that you just need to savor.
Office Space For Rent – Virgo Business Centers
Virgo Business Centers has furnished office space and conference rooms for rent at 5 prime locations.
14 Penn Plaza – Near Madison Square garden and Penn Station
350 Fifth Ave – Empire State Building
1345 Avenue of Americas – 54th Street
575 Lexington Avenue – 51st Street
380 Lexington Ave – Near Grand Central
Contact Us Today to arrange a tour.