Four Star Business Hotels Near 1345 Avenue Of Americas
Written by edward on April 25, 2014 in Blog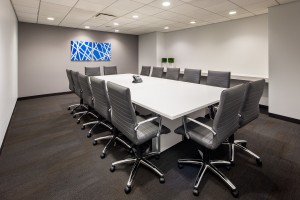 Virgo Business Centers has long been pleased to offer our short term office space solutions to business travelers who need a desk for a few days or a few weeks. To make your business trip as convenient as possible, several 4 start hotels are located within a few blocks of our 1345 Avenue of Americas location.
The Blakely New York is an old style boutique hotel an easy walk from our short term offices in Midtown. The hotel offers an on-site Italian restaurant so you can grab a quick bite on the way home or invite your colleagues to join you for a business lunch.
 Le Parker Meridien New York is a modern oasis with a French feel. Some rooms include Central Park views and the rooms are larger than many in New York. The hotels amenities include a spa, fitness center, restaurants, and swimming pool.
Shoreham Hotel is a trendy boutique that likes to offer a range of perks to guests, including DIY cappuccino machines and champagne on arrival. Located on 55th St, the Shoreham Hotel is tucked away from the main New York bustle, but a short walk to  Virgos short term offices and an easy reach to the best of New York shopping.
The Ritz Carlton Hotel Central Park location is a bit further from 1345 Avenue of Americas then the other four star hotels on this list, but still in walking distance. The Ritz-Carlton New York is the perfect hotel for those who enjoy mixing their business with pleasure. After a day at your short term office, you can enjoy the best bar food in the city, spend time at La Prairie spa and enjoy dinner at the BLT Market restaurant.
These four start hotels, conveniently located to our business center at 1345 Avenue of the Americas, will make your business trip a relaxing experience
Virgo Business Centers
Contact Us to arrange a tour of our offices and conference rooms for rent at 1345 Avenue Of Americas Manhattan.
[wpseo_address id="744″ show_state="0″]
[wpseo_opening_hours id="744″ ]
[wpseo_map id="744″ width="400″ height="300″ zoom="-1″ map_style="roadmap" show_route="0″ show_state="0″]