Office Space Near Health Clubs in Midtown NYC
Written by edward on April 28, 2014 in Blog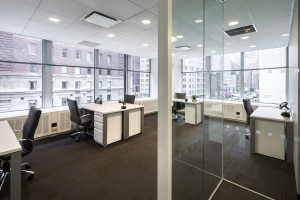 Staying healthy and staying fit, can be just as important to life as any business deal. In fact, as many business people have discovered, staying healthy can help you take your business to the next level. Exercise and healthy eating increases your energy and makes your brain work better, which is why many professionals prefer to find office space near a good health club.
Virgo Business Center's Midtown office space at 1345 Avenue of the Americas is conveniently located to several good health clubs:
Athletic & Swim Club: Located on 7th Ave, this popular club has a lap pool for those who prefer to get their exercise in the water, as well as aerobics classes and a physical fitness program. Opens early and closes late.
New York Health and Racquet Club: Located on W56th St, racquet ball is definitely the most popular game here, but group fitness class, cardio and strength training are also on the menu. Opens early and closes late.
New York Athletic Club: Located on Central Park S, the billiards room is your first clue that this isn't the typical health club, but track and field and wrestling will definitely keep you in top form. Open 24 hours. In 2013 NYAC was voted #1 Athletic Club in the United States and the #1 Private Club in New York State.
Bootcamp Republic: Located on 10 Columbus Circle, this health club lives up to it's name with awesome instructors who will steer your through a fitness routine that will get you in shape in record time. Opens early.
Midtown may not be the first place you think of for fitness, but with four great clubs in short distance of your office space, working at Virgo Business Center can definitely help you stay in shape.