How To Decide When It's Time To Move Your Business Into An Office
Written by Don Seckler on September 24, 2015 in Blog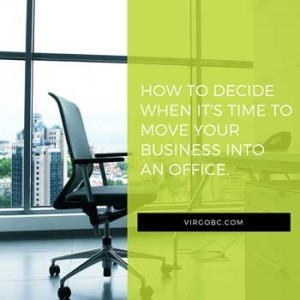 If you have started a business in New York City, it can be difficult to decide when is the ideal time to make the transition into an office environment. Here are five business reasons that can clue you in to the fact that it's time to move your business to an office.
1. Your Business Needs More Resources
While your business may have been just fine with the resources you had initially, if your business has grown you will likely need more resources to succeed. Shared office space can provide you these resources in a cost-effective way, providing professional receptionists, quality copying machines and conference rooms that your business can utilize to get ahead.
2. Your Business Needs a Professional Appearance
In the business world of NYC, appearances matter. Your business can benefit from office space since it will signal to clients that your business is legitimate in ways that are difficult to convey without an office. There are few things a business can do to enhance its image quite like upgrading to a quality office space.
A professional appearance is especially important for businesses that need to collaborate with clients in person. If that applies to your business, it is likely time to make the switch to a shared office space that will give your business the sophisticated image it needs.
3. Offices Provide Fewer Distractions That Can Sap Workplace Productivity
If you conduct all of your business out of the office, you may find it easy to be distracted by other things that vie for your attention. In an office setting, these distractions can be eliminated, providing fewer distractions that sap your business productivity.
An office environment with a receptionist answering the phones, copy machines for keeping files in order, computers to manage your work flow and a quiet space to concentrate and focus on your business will set you up for sustainable success.
4. Your Business Revenue Has Increased
If your business revenue has increased, investing in a shared office space can be a great way to sustain your growth. The resource advantages and the professional appearance that will attract more clients will help your business grow in a cost-effective manner.
The office resources at your disposal will mean you need to spend less time on the menial day-to-day tasks that are best handled by assistants available in a shared office space. This frees you up, allowing you to focus on the business tasks you are best at, allowing in turn for your business to grow. Similarly, investing in a professional appearance will allow you to woo quality clients that would be difficult to reach if you are conducting your business from home.
Best of all, shared office spaces are a great return on investment since these benefits are available to your business as needed, with hourly and daily rentals that allow you to rent office space for the precise durations you need.
5. Your Business Needs to Network with Other Businesses
If your business is actively involved in an industry that depends heavily on networking and referrals, it is time to move to a shared office space environment. You can collaborate with other professionals who can refer clients to your business in a way that simply isn't possible outside of a business center space.
If any of these considerations apply to your business, it is probably time to consider the move into a new NYC office environment.  Business centers — also known as shared office spaces — are an ideal way to move your business into an office without the exorbitant expenses and long-term commitments required when you rent a traditional office space.
Click here to see available premier office spaces in Manhattan. 
View Virgo Business Centers 5 Midtown Manhattan locations: Midtown, Midtown East, Grand Central Terminal, Empire State Building and Penn Station.