Why You Should Consider Shared Office Space for Your NY Business
Written by Don Seckler on September 8, 2015 in Blog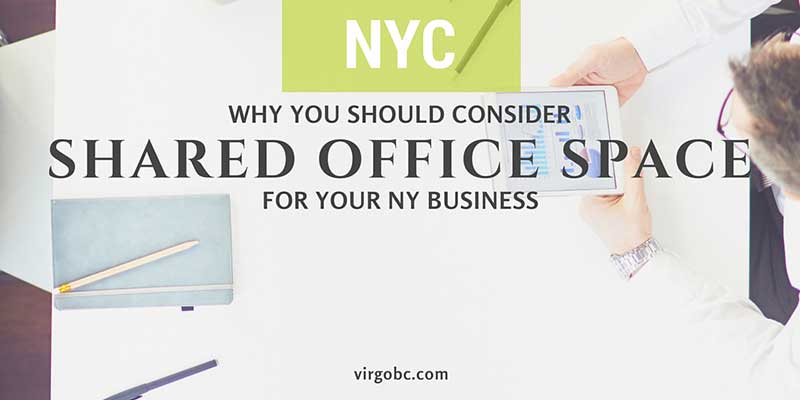 Whether you're a startup business seeking to graduate to an official headquarters, or an existing company looking to relocate, there are many reasons to consider opting for shared office space in NYC. Cost-efficiency, lease flexibility, work-ready and fast move in environment, accommodation for staff fluctuation and networking opportunities are just a few of the perks that come along with renting shared office space.
Cost-Efficiency
It's tough to find office space in an affordable price range if your company is on a tight budget or strapped for cash in the Big Apple. With shared office space, rents are generally lower and you get a lot of the extras, built in to your rent.
Lease Flexibility
Shared office space leases are offered with flexible terms. Sign up whatever term you need. Plus, you have the flexibility to grow quickly.
With traditional office space, you generally cannot sign a lease for anything less than two years in NYC. The available shorter month leases in shared office spaces work well for companies who are planning to scale up or down in the near future. You can even find business centers with shared office space to accommodate growth where you can upsize your office in the same building without any hassles. Why pay for huge office space when growth won't occur for two or three years? With shared office space leases, you don't have to be concerned about staff fluctuation.
Work-Ready Environment
With shared office space, businesses get a work-ready environment. Get up and running quickly with provided office furniture, conference rooms, Internet access, phone services and other business operations essentials. With traditional office space, it can take months to negotiate a lease and purchase furniture and office equipment. Shared office space provides everything you need, to move in quickly, often within 24 hours.
Built-In Networking Community
Another perk of shared office space is the built-in networking community. Being near by like-minded business owners gives you the opportunity to network and gain referrals that you've would've had to track down on your own. Some business centers that offer shared offices also organize regular events to help everyone get to know each other, work together and help each other when the opportunity arises. And if you're just starting out, you'll want to maximize every possible resource.
Professional Image
It's easy to find shared office space in a prestigious location with a prestigious address whether Uptown, Midtown or Downtown Manhattan and in a nice building. This way, you don't have to settle for a less-than-desirable address or building. With shared office space, you can add credibility and a professional image to your brand or business. From Midtown to the Financial District and SoHo to the Garment District, you can find a shared office center that fits your business' style.
Shared Offices with Surrounding Amenities
Find shared offices in a variety of good NYC neighborhoods that have some cultural and fun amenities. Put your stake down in office space that is close to popular parks like Central Park, upscale restaurants, museums and art galleries. Close proximity to these types of entertainment makes it easy for staff to enjoy themselves during a lunch break and for you to wine and dine clients. Plus, you can take in the amenities yourself and take a break from business.
Without a doubt, shared office space is a growing trend in NYC. Many savvy business owners recognize all of its benefits and are quick to take advantage of them – in a New York minute. If you're thinking about setting up shop in the Big Apple or are moving to a new business location, consider shared office space. You'll be happy you did!
Click here to see available premier office spaces in Manhattan. 
View Virgo Business Centers 5 Midtown Manhattan locations: Midtown, Midtown East, Grand Central Terminal, Empire State Building and Penn Station.